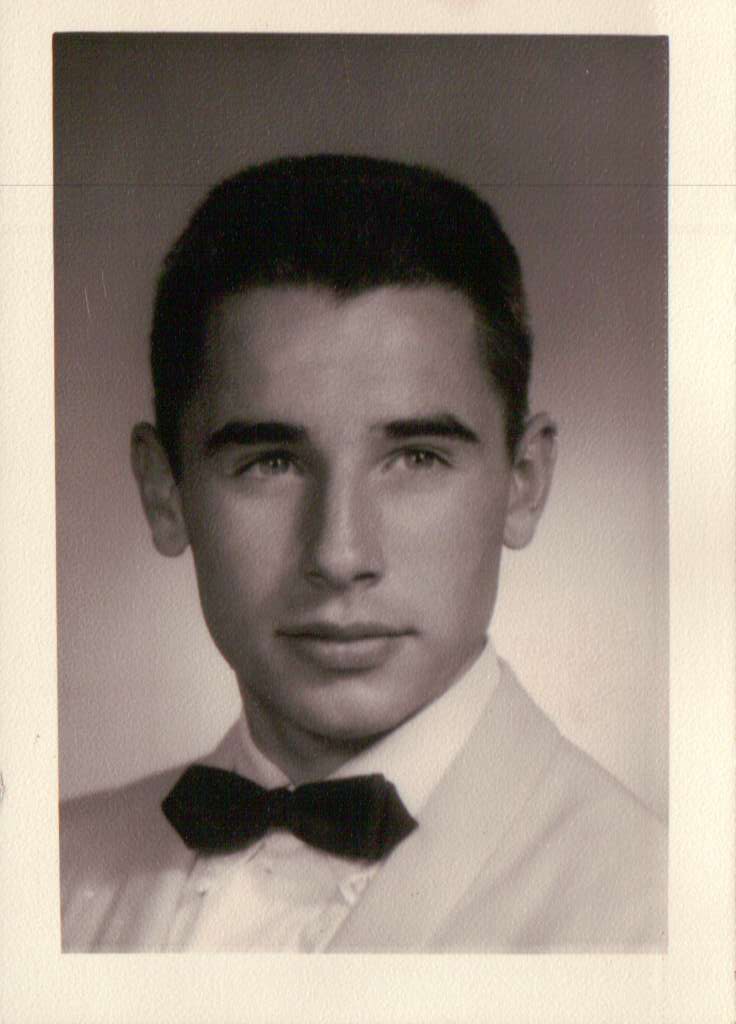 Welcome to my CDF/Cal Fire Registry History Page. My name is Robert Martines , and this is a short Historical perspective of my time with the organization. My Training, Assignments, Calls, Incidents and Adventures that I recall as vivid memories. My co-workers and friends often called me Bob .
My First Assignment with CDF began in : 1964. I Retired in : 2001
Assigned Work Locations :
In 1964 at the age of 17 I started as a Seasonal Firefighter at the Yucaipa station in San Bernardino County.   In 1966 was promoted to Forest Fire Truck Driver at the Temecula station in Riverside County.  In 1967, transferred back to San Bernardino County working at Phelan, Hesperia, Lucerne Valley and Loma Linda stations.   In 1970 was promoted to Forestry Foreman 1 at the Cathedral City station, Riverside County.  In 1972 transferred back to San Bernardino County at the Highland station.  In 1974 was promoted to Fire Prevention Officer at San Bernardino Headquarters.  Specific assignments to Arson Investigations, Planning and Public Relations Bureaus.  In 1978  promoted to Battalion Chief at Perris Headquarters for the Perris and Indio Emergency Command Centers. In 1980 transferred to the Beaumont Battalion.  In 1982 transferred to Perris Headquarters as the Assistant Administrative Officer.  In 1985  promoted to Division Chief for Operations in Riverside County.  In 1987 transferred to Administrative Officer, San Bernardino County.  In 1988 was promoted to Deputy Chief Management Services at Region Headquarters in Riverside.  In 1990 transferred to Deputy Chief Operations for Riverside County.  In 1994 promoted to Staff Chief for Operations Sierra South Region at Riverside.  In 1998 I promoted to Sierra Area Chief (CEA-2) at Fresno Region Headquarters.  In 2000, transferred to Riverside Region Headquarters as South Area Chief.  Retired July 2001
Favorite Assignments :
I want to think all of my assignments were the best.  I was able to move a lot so I was never bored.  I was always enthused.  My time in the Beaumont Battalion was some of the best because of the attitude of the people in the battalion.   They were really aggressive firefighters.  They worked hard and played hard.  I was proud to be a part of them.  The years I spent at Riverside Region Headquarters in charge of operations was a real challenge.  I got to sink my teeth into the operational elements of CDF.  I enjoyed traveling throughout California and coordinating the movement of resources for all types of emergencies.  Building the south operations facility in Riverside under Chief Glen Newman was time consuming but very rewarding when it was completed. When I was appointed to a USFS Type 1 Command Team I was thrilled.  Being one of the first ever selected was an honor.   I soaked in the experiences while it lasted.  I was able to use these experiences to help develop the team concept for CDF.
Most Interesting Calls :
As a seasonal firefighter with only four weeks of "on the job training" we responded from Yucaipa to a grain field fire in Calimesa.   The foreman and myself were the only ones on the engine.  He stopped in the field in front of the approaching head.  He handed me the hard line and said attack the fire.  While spraying water on the flaming front the rubber hose broke.  Nozzle in one hand and hose in the other.  I instinctively stepped into the burn while the foreman got me another hose.  I stopped the fire from burning the fire engine.  The flaming front quickly moved past us.  I was grinning from ear to ear but the foreman was frantic.  He couldn't even speak.  I was so inexperienced to realize that we were almost killed.  
In 1973 we initial attacked the Gold Buckle Packing house fire in East Highland. It was a four story all wood construction structure built in the 1920's.  It had an Anhydrous Ammonia refrigeration system.  The building was huge.  The flame height was so high you could see it from San Bernardino City.  There were four other large out building, numerous vehicles and fuel oil on fire.  I still remember five small homes smoking from the radiated heat more than 300′ from the fire.  People were standing in the doorways of these homes staring at the fire in pajamas.   I asked the single dispatcher at San Bernardino Headquarters for 10 engines. I still remember his exact response.  "I only have one hand and one mouth".  What a sight!  All we could do was protect exposures and let it burn down.  
In 1976, I was on July 4th fireworks patrol in the Cajon Pass, San Bernardino County with Captain John Marquis.  We heard an armed robbery report on the sheriff's radio frequency involving weapons at Lake Silverwood Dam.  We had our weapons on and decided to assist.  With a single deputy sheriff we made a felony vehicle stop in Summit Valley on the described vehicle.  There were four of them with a rifle.  We received a commendation from the Sheriff. The unit chief had other plans for us.  Disciplinary action was being considered for getting involved.   The region chief did not agree with the unit chief and no action was taken.  
In 1987 I was flying a fire in Oregon in an under powered Hiller helicopter.  We were just above the trees and approaching a steep rock face when we flew into the smoke of a crowning trees and lost visibility.  The pilot said a four letter word over the intercom.  He had the presence of mind to stop forward flight and try to ascend. The machine was shaking because we on the verge of rotor stall but somehow we lifted to clearer skies and made it for the rest of the flight. It was a close call.  I flew with him again but we did not chase any more elk herds.  
In 1988 I was dispatched with USFS, Type 1, Incident Command Team #5 to the Clover-Mist Fire in Yellowstone National Park.   I was one of the Operations Chiefs assigned to the team. The team remained on the same fire for 32 days.  I didn't feel fatigued during the incident but while being sent home I couldn't remember my home address.  I was that tired.  It took a week to rest up and get going.  That was the longest I was ever on a fire.
In 1994 I was assigned to the Disaster Field Office in Pasadena for the Northridge Earthquake.  I was the Unified Command Coordinator.  A position I made up for the situation.  It was a definite big experience in Major Incident Coordination.  I was at the highest levels of the organization working with State OES and FEMA.  Later I visited FEMA Director, James Lee Witt in Washington DC at his invitation.
In 1995 I received the departments Lew Moran Award.  I also received a Superior Accomplishment Award and a Sustained Superior Accomplishment Award during my career.  I'm humbled for the recognition and it was an honor to have received these awards.
Being on the ground floor for the major reorganization of the regions and units in 1994 and 95 was a great experience.  Our teams were given great latitude to revamp the entire command and control systems for CDF.  I think we greatly reduced the bureaucracy allowing faster movement of resources within CDF.  It was a lot of work but rewarding in the end.  We had great supervisors that allow us to be creative.  
In 1995 and 96 I was extremely proud to be part of the efforts to create our Helicopter Short Haul Program.   Once we acquired approval a statewide team purchased the supplies, established the training curriculum, set up the certification process and implemented the program statewide.  I was really happy to be part of that effort.
My son Robert J Martines Jr. was also employed with CDF as an Engineer in Riverside County, Beaumont Battalion.  On August 29, 2000 he was killed in a single vehicle car crash in the City of Beaumont.  He was off duty.  The department stepped up and supported the Martines family thru this tragedy. The support was beyond belief.  A benevolent fund was established for his two sons and many people contributed.  Those boys were recently given those funds.  This is an example of the CDF family.  My other son David was so moved he now works in Riverside County as a Fire Mechanic. 
My thoughts about my time with CDF and some Comments for those considering joining CDF/Cal Fire :
My time with CDF will be the highlight of my life.  I still think of CDF every day.  I have learned to enjoy retirement but my fire service career will never leave me.   Whether it was an operational incident or an administrative assignment I enjoyed each and every day.  I especially miss the people.  The working hours and salary were terrible when I started but It got better.  We have a great organization.  I want to think I had a big part in the making of CDF into a professional all risk, respected fire organization capable of handling any emergency.  It was a period in CDF's history that made big advancement in everything.  
A Recent Picture